About Us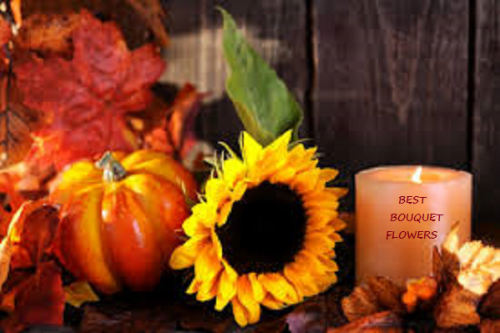 Welcome to BEST BOUQUET ROSERY FLORIST!
BEST BOUQUET ROSERY FLORIST is pleased to offer you the finest arrangements available in Redcliff, Medicine Hat and surrounding areas. We have a Main Shop located next to Pharmsave in Redcliff, AB (3-116 Broadway Ave) and a pick up and delivery outlet in N.E. Medicine Hat, AB. Our certified designer can provide you with traditional, contemporary, tropical and modern styles of floral arrangements or something custom made to your personal specifications.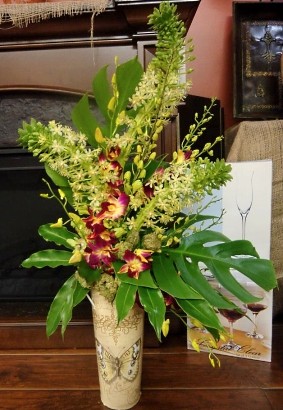 At BEST BOUQUET ROSERY FLORIST, our business philosophy is based on two important aspects...
PURCHASING THE HIGHEST QUALITY, FRESHEST FLOWERS for our trained designers and
CUSTOMER SATISFACTION
It is a combination that has appealed to all Rosery customers since 1953.
Our 100% Satisfaction Guartantee is our personal commitment to creating long term relationships with our customers and your satisfaction is our number one -priority, not just because it's our job, but because we care.
Our flowers and plants are truely premium quality! We have the flowers, plants and gifts to help express yourself perfectly for everyday… birthdays, get well, anniversaries or just thinking of you.
Not only are our suppliers carefully chosen, but each of the numerous shipments of fresh flowers and plants received throughout the week are carefully inspected before acceptance to ensure that YOU get true value for every dollar spent with us.
BEST BOUQUET ROSERY FLORIST is centally located which makes delivery of our products prompt and easy throughout Medicine Hat, Redcliff and Dunmore as well.
Our carefully trained delivery drivers (not an outside delivery service) offer continuous daily delivery service (during our normal working hours) and will ensure that your selection will arrive beautifully presented and personalized with your message. No matter which outlet. Our continuous delivery service extends to the Medicine Hat Regional Hospital, all the retirement and care homes and the local funeral homes.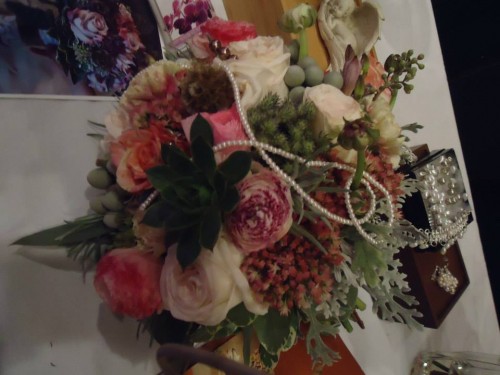 GIFT BASKETS & GOURMET FRUIT BASKETS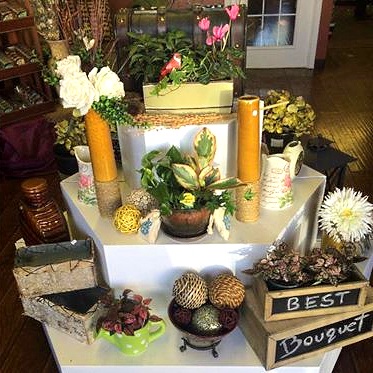 BEST BOUQUET ROSERY FLORIST also offers you custom made gift baskets with a wonderful variety of fruit and gourmet treats, bath & skin care products, therapeutic salt & oil spa baskets and other marvelous gifts.
All the baskets are custom built in our store and our commitment to quality ensures that the gift basket you send will be remembered for weeks to come!
WEDDING FLOWERS & FLOWERS FOR SPECIAL EVENTS
Custom, One-of-a-Kind Wedding Flowers from BEST BOUQUET ROSERY FLORIST ensures your special day is a blooming success! If you can imagine it we can do it.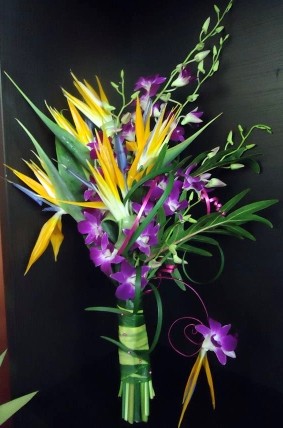 Our talented certified designer is always ready to help you plan the flowers and on-site decorating for a dream wedding, holiday party or any special occasion - large or small. We're also available for after hours booking and wedding.
Call us in advance at 403-548-3656 to set up an appointment.
SYMPATHY ARRANGEMENTS & FUNERAL FLOWERS
You can always depend on us to help with ordering flowers for the funeral of a friend or loved one. Ask our staff about customizing your special memorial arrangement or sympathy floral tribute.
We will design and deliver funeral flowers that beautifully convey your expressions of sympathy and serve as a lovely tribute to the memory of the deceased.